Rochester Homes Have Ice Dams
2/25/2019 (Permalink)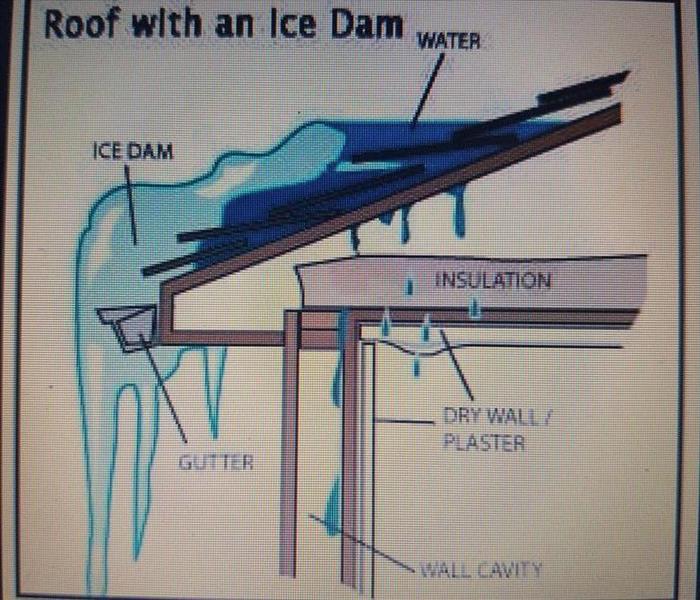 The diagram shows an ice dam on a home and the different layers of the affected materials in the home.
We at SERVPRO of Rochester have been receiving many calls from residents who have water coming in their home from an ice dam.
What is an ice dam?
An ice dam is a ridge of ice that forms usually at the edge of your roof. This ridge prevents melting snow from draining off your roof. Instead, the melting snow backs up behind the ridge and can leak into your home. Some areas that can be affected are your ceiling, walls, insulation as well as other areas.
What do you do if you are getting water in your home from an ice dam?
1. Call a professional roofer. They have the experience and knowledge to help you eliminate the ice dam.
2. Call SERVPRO of Rochester when you have the ice dams removed. We will come in, assess the affected areas, communicate the plan, do any demolition if needed, place commercial air movers and dehumidifiers. We monitor jobs daily and keep the customer aware of the progress in their home. We work with insurance companies too.